Helping practices thrive.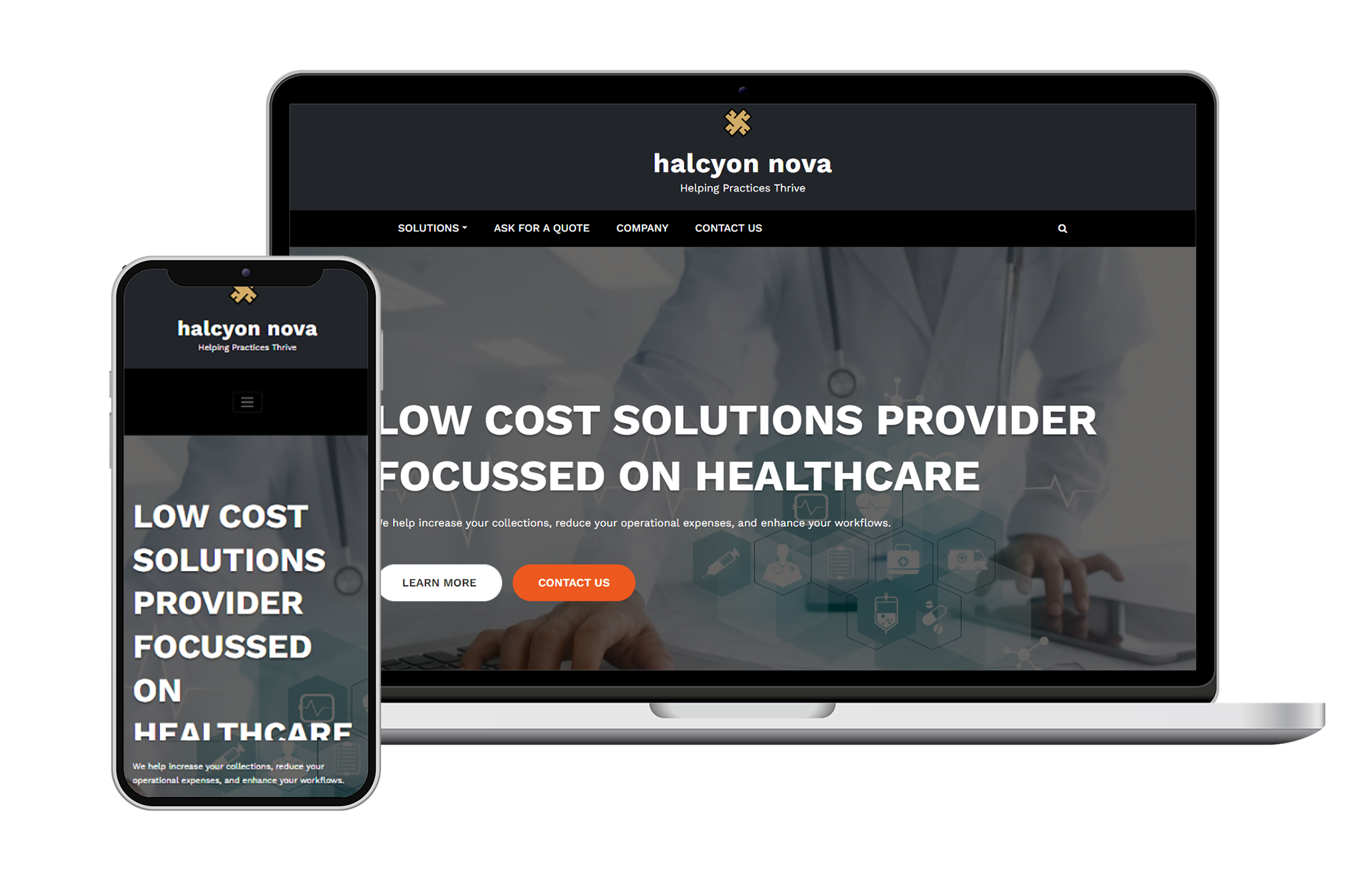 When Halcyon Nova, a mid-sized business, reached out to us to build their website, it was a great opportunity for both AppVerx and the client: Halcyon Nova had already been providing services to doctors and clinics for some time in the real world. They initially made a few clients and got the rest through word of mouth for providing immaculate services in the field of medical billing. They were running the risk of being complacent and the only way to test themselves in the digital world was through a website.
They had a few ideas on what they wanted to offer to their new clients. Our team researched their competitors and prepared our own set of recommendations. We had to keep going back and forth before realizing Halcyon Nova was very happy with offering a basic layout on their website, as an introduction to their services. Hence, a project manager was assigned to a team consisting of a content writer, a UI/UX designer, and a web developer.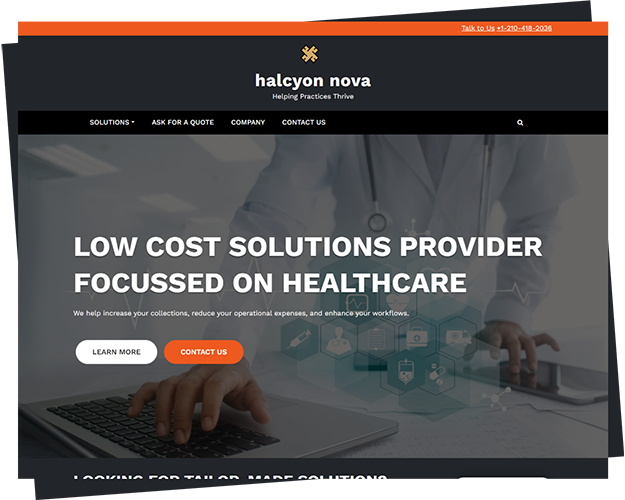 The client's brief was clear and concise: they wanted a website that would focus on their core strength, low cost for high income, and avoid sliders that could distract potential customers. They also wanted a corporate color scheme with a dash of color to underline their vibrant approach to finding solutions.
The inner pages of the website provided an additional opportunity to provide detailed information about the client's services and how they could help businesses save money. 
The website's logo was also an opportunity to craft a unique and memorable design that represented the client's approach to business. The handshake symbolizes the partnership between the client and their customers, while the two puzzle pieces represent the client's ability to help businesses achieve their goals.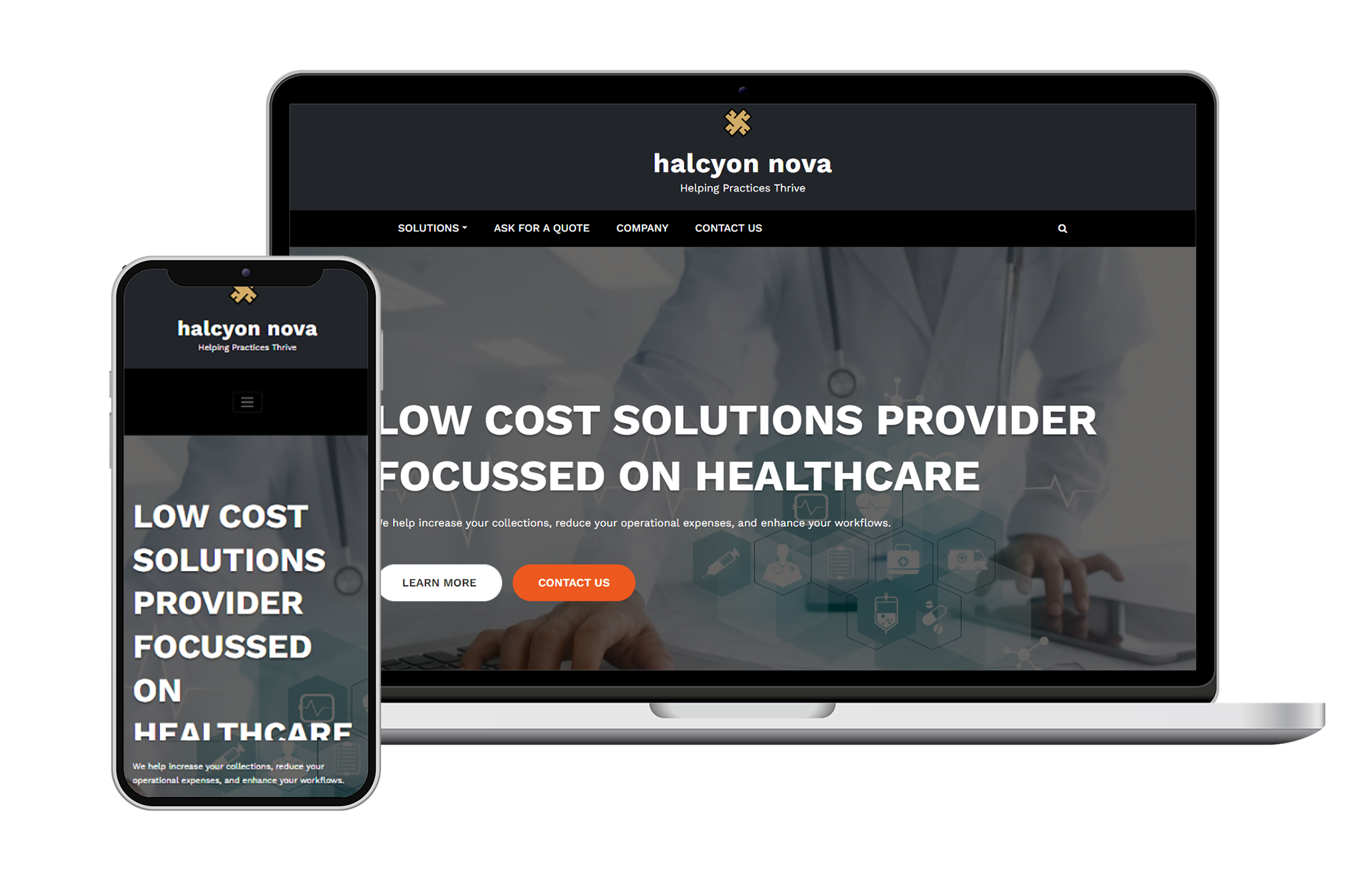 Halcyon Nova is a digital transformation company that helps businesses streamline their operations and improve their bottom line. Halcyon Novas website was a critical tool in its marketing and sales efforts, and it needed to be both visually appealing and informative.
When Halcyon Nova approached us to design and develop their website, they had a specific request: they wanted us to focus on the inner pages more than the homepage. This was because they wanted all of their SEO efforts to be directed towards the inner pages, which would help them rank higher in search engine results pages (SERPs) for specific keywords.
We listened to their request and developed a website that was optimized for SEO. We used relevant keywords throughout the website, and we created high-quality content that was informative and engaging. We also made sure that the website was easy to navigate, so that visitors could easily find the information they were looking for.
In addition to being SEO-friendly, the Halcyon Nova website also needed to be visually appealing. We chose a simple but elegant design that used the colors gray and orange. The gray color scheme gave the website a professional and modern look, while the orange color added a touch of vibrancy.
The Halcyon Nova website has been a huge success. The website has helped improve the company's brand awareness.
The Halcyon Nova website is a great example of how a well-designed and SEO-friendly website can help a business to achieve its goals. We are proud to have worked with Halcyon Nova on this project, and we are excited to see what they accomplish in the future.
Halcyon Nova's website is a shining example of how digital transformation can revolutionize the way businesses operate. The website, developed by AppVerx Technologies, provides doctors and clinics with a seamless transition from paper records to digital records. This intuitive and user-friendly platform enhances productivity, organization, and communication.
The website's success is evident in the positive feedback it has received from users and the growing number of leads it has generated for Halcyon Nova. The collaboration between AppVerx Technologies and Halcyon Nova is a testament to the power of digital transformation and the importance of building lasting partnerships.
When the Halcyon Nova website was launched, AppVerx Technologies focused its SEO efforts on the inner pages. This strategic move paid off, as the pages began to climb in Google rankings. As a result, Halcyon Nova experienced a significant increase in website traffic and leads.
The success of the Halcyon Nova website is a testament to the power of SEO. By optimizing its website for search engines, AppVerx Technologies helped Halcyon Nova reach a wider audience and generate more leads.
The collaboration between AppVerx Technologies and Halcyon Nova is a shining example of a successful partnership. For over eighteen months, the two companies have worked together to deliver innovative digital solutions that cater to the evolving needs of their customers.
The Halcyon Nova website is just one example of the success of this partnership. The website has transformed the way doctors and clinics operate, making it easier for them to manage their records and communicate with patients.
The future of the partnership between AppVerx Technologies and Halcyon Nova is bright. The two companies are committed to delivering exceptional products and services that help businesses succeed.