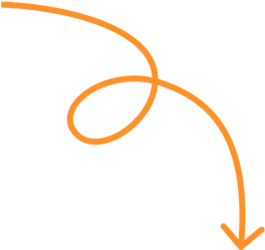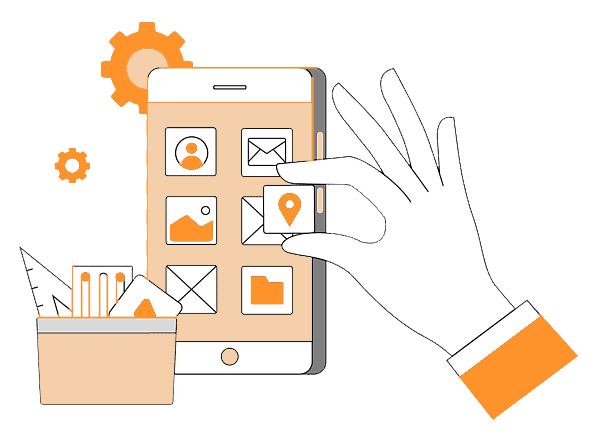 Welcome to our
UI/UX Design Services
Let's transform your digital landscape together. Are you ready? We deliver seamless user experiences through our UI/UX design services. Whether you're a business owner, a startup enthusiast, or a visionary entrepreneur, our UI UX design solutions are tailored to make your online presence shine.
UI/UX Design: Shaping Digital Excellence
At the heart of the digital world lies the pivotal art of UI/UX design. We begin our journey by understanding the essence of these two interconnected domains.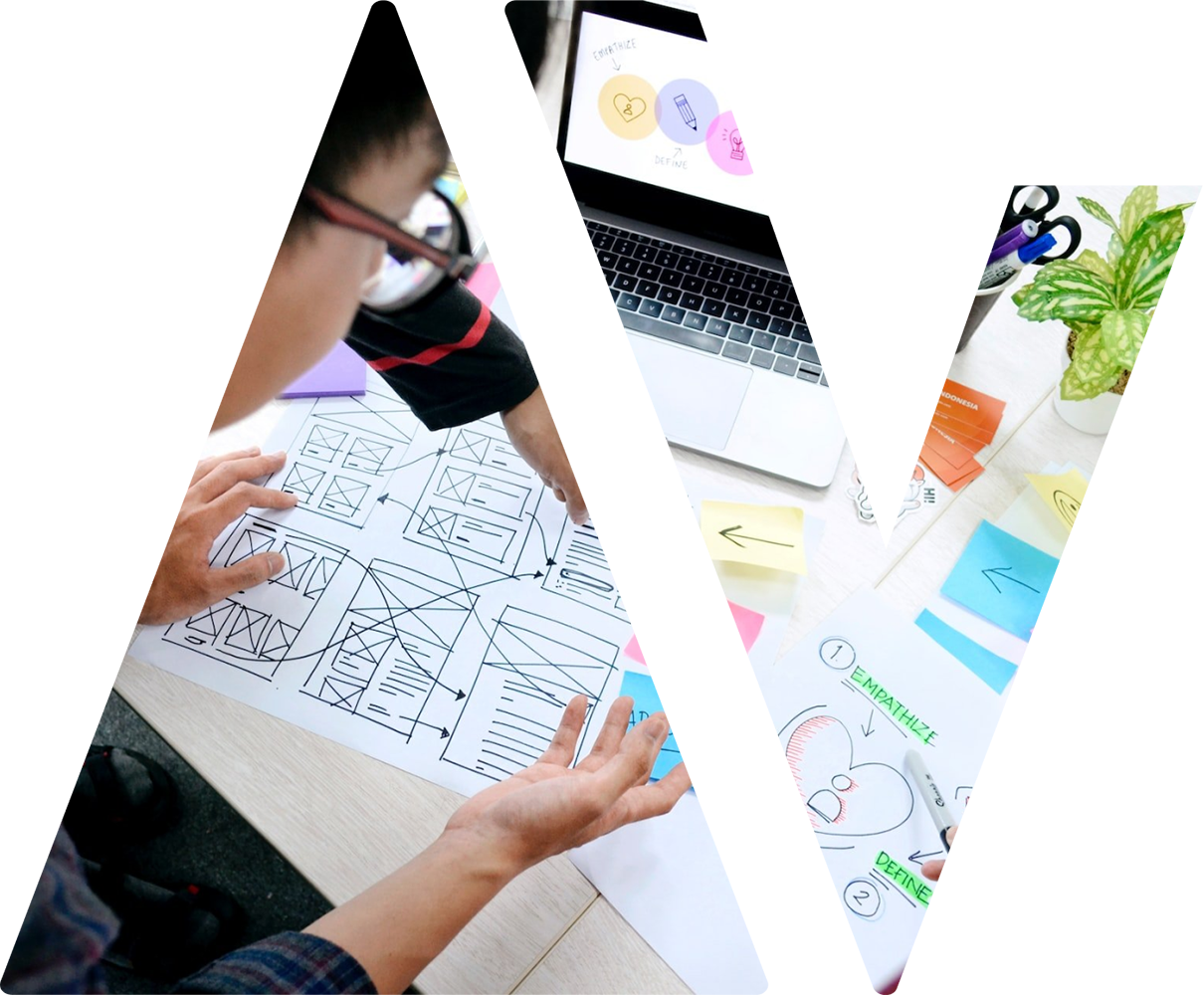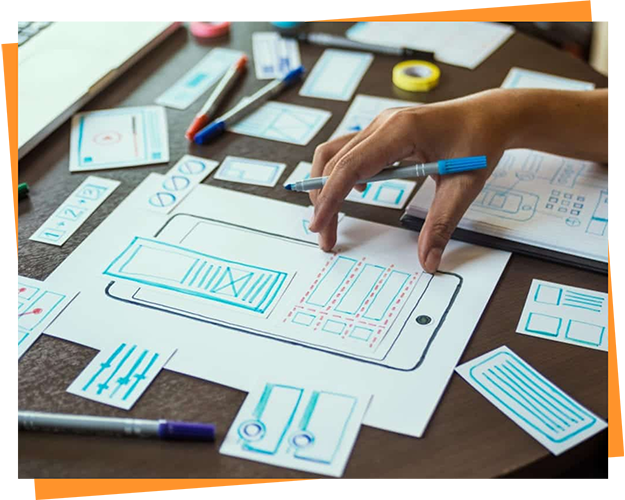 The User Interface Design (UID) of your digital platform focuses on its visual aspects. It's about creating an aesthetically pleasing and visually engaging interface. Think of it as the "look" of your website or application.
An integrated approach is taken with UX (User Experience) Design. Your platform's success depends on how users interact with it. We're talking about ease of navigation, efficient functionality, and an overall enjoyable experience for your visitors.
Our Approach to UI/UX Design
Our journey starts with you. We believe in collaborative design, where your vision blends seamlessly with our expertise. Here's a sneak peek into our approach:
Unlock the Power of
UI/UX Design

?
Digital competition is fierce, UI/UX design is your secret weapon. In other words, it is the difference between a website that merely exists and one that thrives. Let's embark on a transformational journey. Are you up for it? Join us in crafting digital excellence.
Incorporating UI/UX design isn't just about aesthetics; it's about creating an experience that resonates with an 11-year-old student as effortlessly as it does with a seasoned professional.
Take the first step towards UI/UX greatness. Contact us today, and let's create digital magic.

Why UI/UX Design Matters?
Imagine an 11-year-old student navigating through your website. They need simplicity, clarity, and intuitiveness. Our UI/UX design ensures just that. Here's why it matters:

User Satisfaction
Satisfied users become loyal customers. Your digital platform will leave a lasting impression on your customers.

Increased Engagement
An engaging UI/UX design keeps visitors glued to your site, exploring more and staying longer.

Higher Conversions
User-friendly interfaces often lead to higher conversion rates, be it sales, sign-ups, or any desired action.

Enhanced Credibility
A well-designed platform conveys professionalism and trustworthiness, which are crucial for your online reputation.